From compact cars to tractor trailers, RI's Largest is equipped to tow all light, medium, and heavy duty vehicles and trailers, as well as perform recoveries. Available 24/7.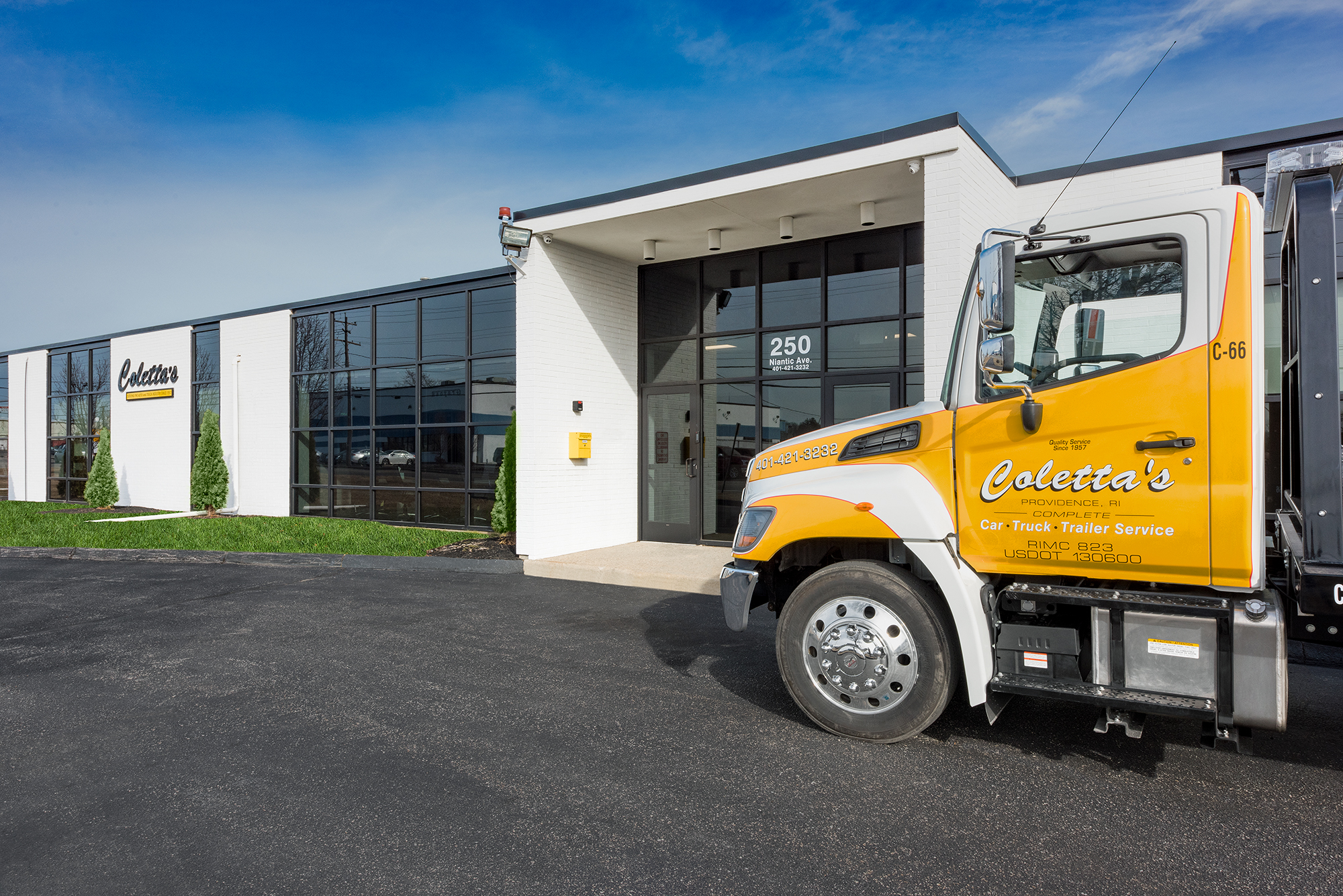 Car And Light Duty Truck Towing
Coletta's Light Duty Towing fleet has both light duty wreckers and flatbeds available of towing any car or light duty truck. We are also capable to transporting small off-road vehicles and equipment (fork lifts for example).
Heavy Duty Towing - Trucks, Trailers, Buses And More
Coletta's Towing has three heavy duty 80,000 GVW wreckers available to tow all heavy duty trucks, tractors, trailers, buses, or any other heavy duty vehicle.
Heavy Equipment Transportation
In addition to towing vehicles, Coletta's has multiple flatbeds and a Landoll capable of transporting heavy equipment such as forklifts, generators, assorted construction equipment, containers, and specialty vehicles such as limousines.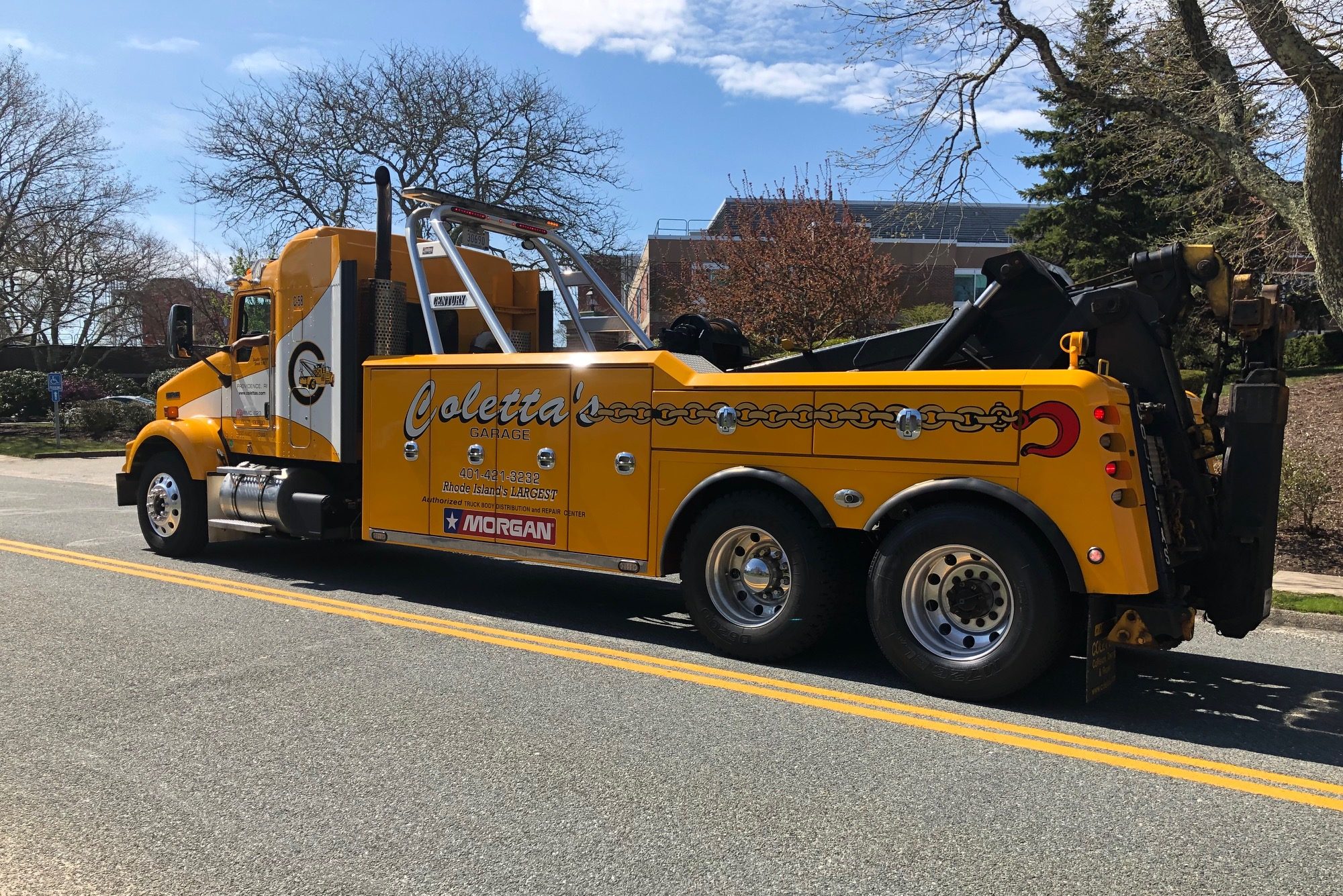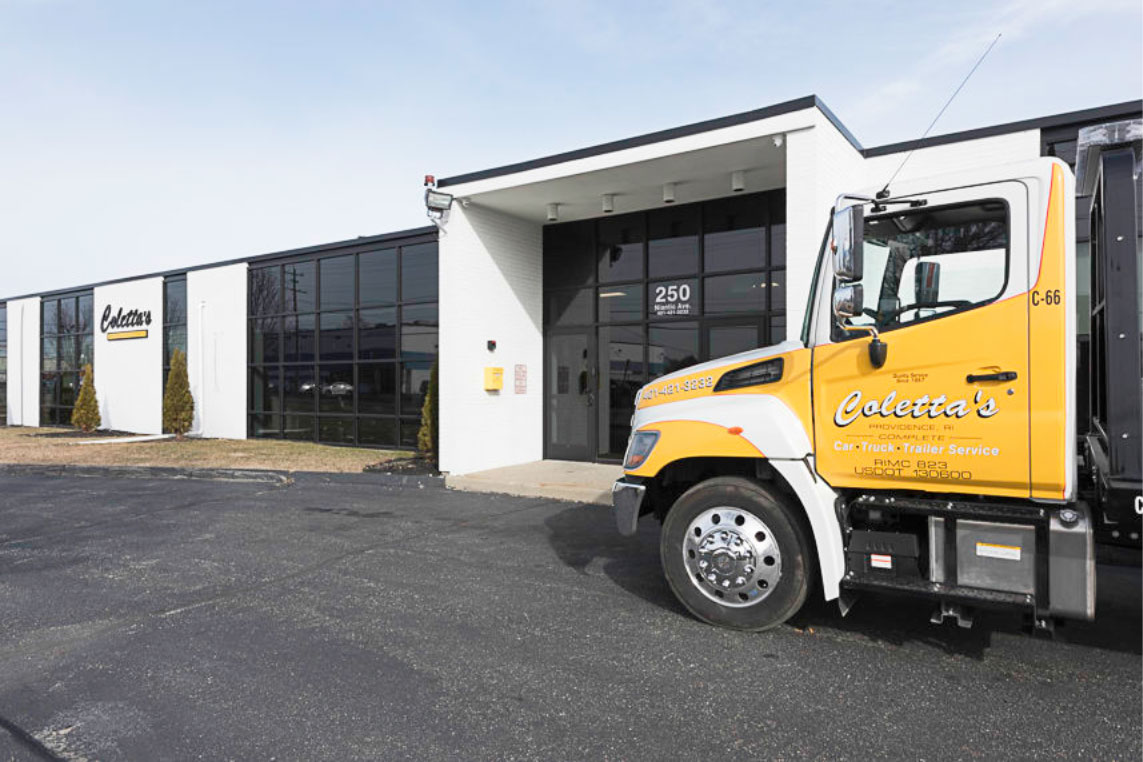 Private Property Towing Service - Rhode Island
Coletta's Towing also provides private property parking services from and to our convenient, centrally located facility in Providence, Rhode Island. If you are a property or business owner with a private parking lot and would like to setup a contract with us to remove any unauthorized vehicles from your premises at the owners' expense, we are able to do this for you. A contract must be setup with our Towing Manager, Al Cook, before any towing can begin.
Vehicle Recovery Services - RI State Police Approved Tow List
Between our light and heavy duty towing fleet, we are able to perform any vehicle recovery operation you may need. We are on the RI State Police tow list to perform any recoveries that may occur on any RI interstate, and we are able to perform any recovery at your request.